Luxe and spacious, get charmed by the woodwork of this Deluxe Double room that oozes with vintage character. These spacious, air-conditioned rooms with warm yellow lighting, wood-panelled windows, intricately designed wooden almirahs that add a rustic flavour, and a king-size bed that is plush and comfortable for you to unwind in, making for a dream fit for your next getaway to Kolkata. 
Room Amenities: Air Conditioning, Daily Housekeeping, Premium Bedding, In-Room Coffee/Tea Maker, Free Wifi, LCD TV, Room to Room Phone Connectivity, Toiletries, Wake-up Calls, Room Service, Stair Access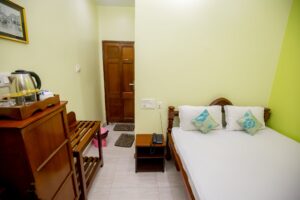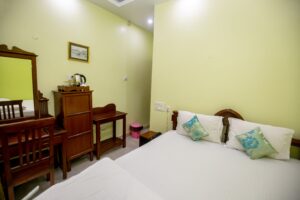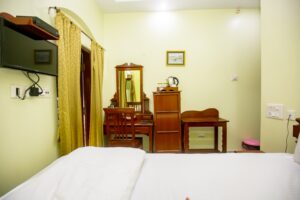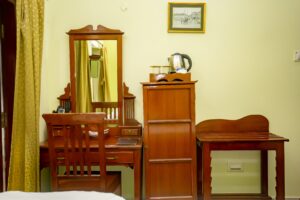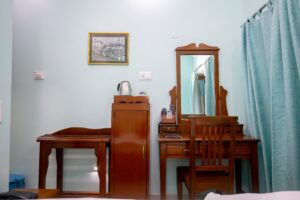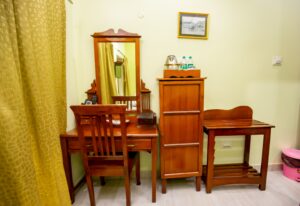 Let's get started by connecting. For further info & support, contact us.
We'll contact you shortly